The electric ant – Well thought-out!
With our Antric One cargobike, we deliver the solution for the green cities of today and tomorrow. CO2 neutral and up to 60% more efficient than a conventional diesel truck, the compact, robust and maneuverable Antric cargo bike delivers and carries your goods right to your destination.

The sturdy design of the Antric One guarantees durability and low-maintenance operation.
The full-suspension chassis not only protects the vehicle and its load but also ensures comfort.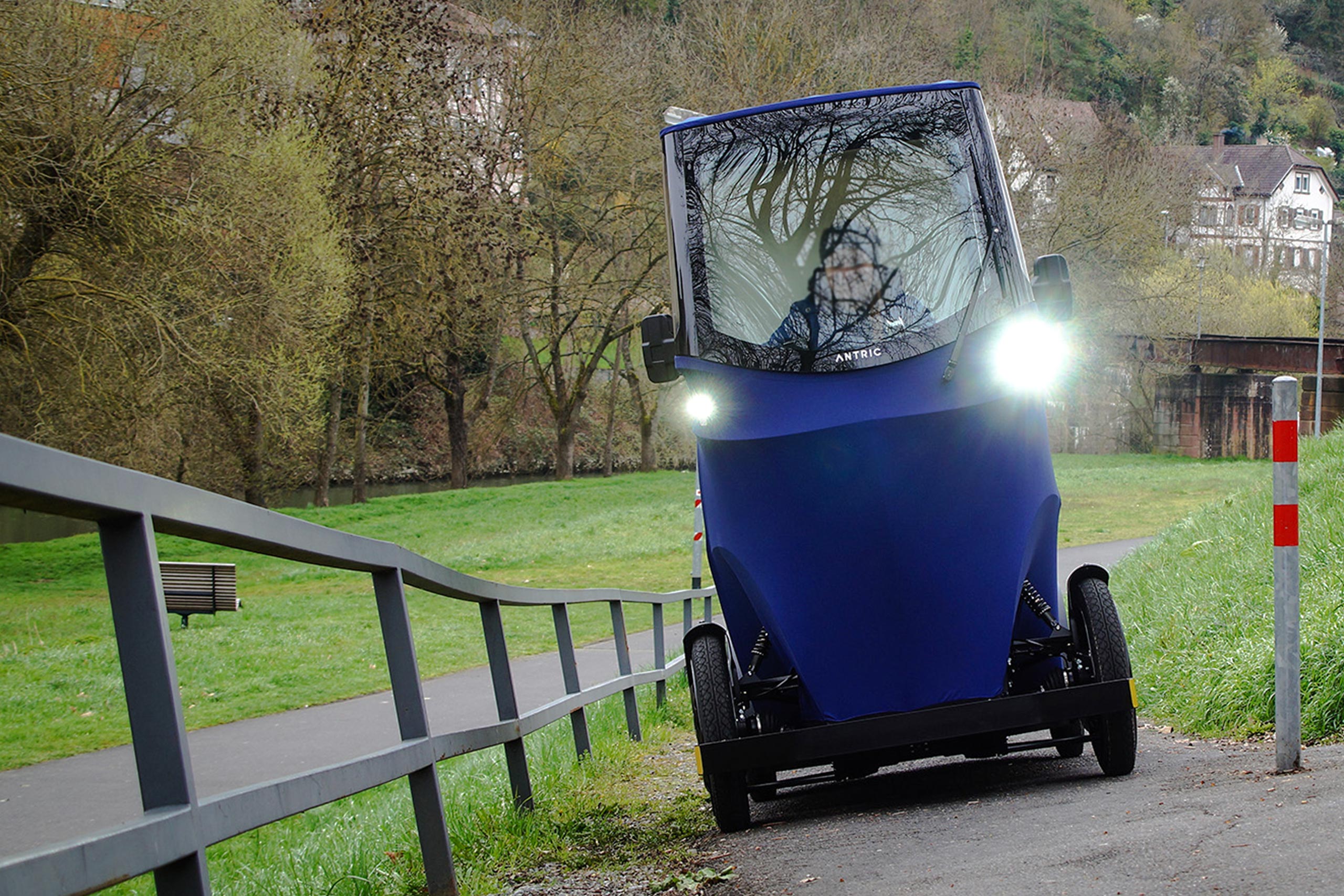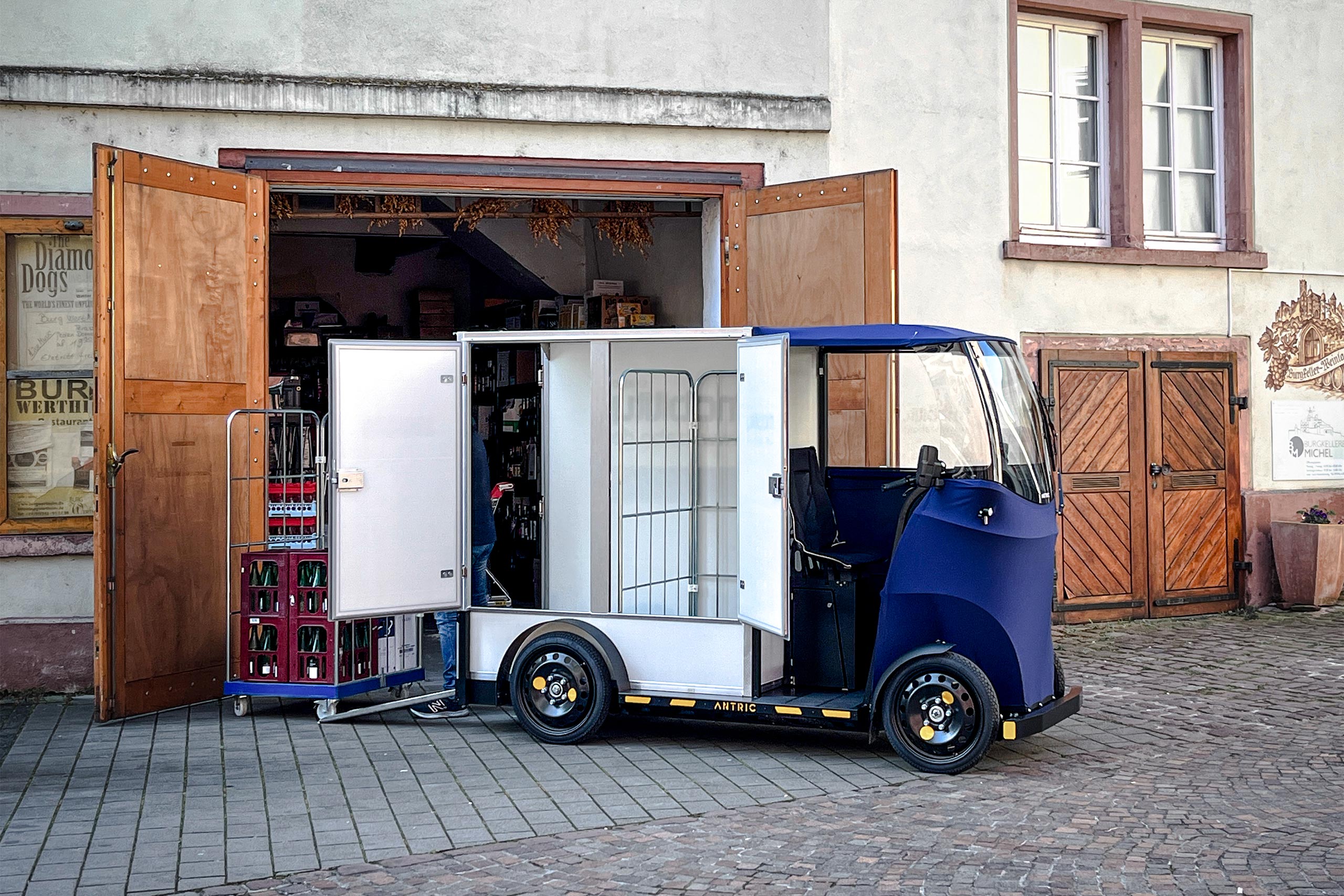 The innovative trolley system of the Antric cargobike in combination with the low loading area enables easy loading and smooth integration into existing logistics processes using your own transport solution. Euro pallets can also be transported in the container of the Antric without any problems.
The easy entry, the comfortable seat and the practical keyless entry system make working pleasant and efficient. For safety reasons the cabin of the Antric has an anti-slip coating.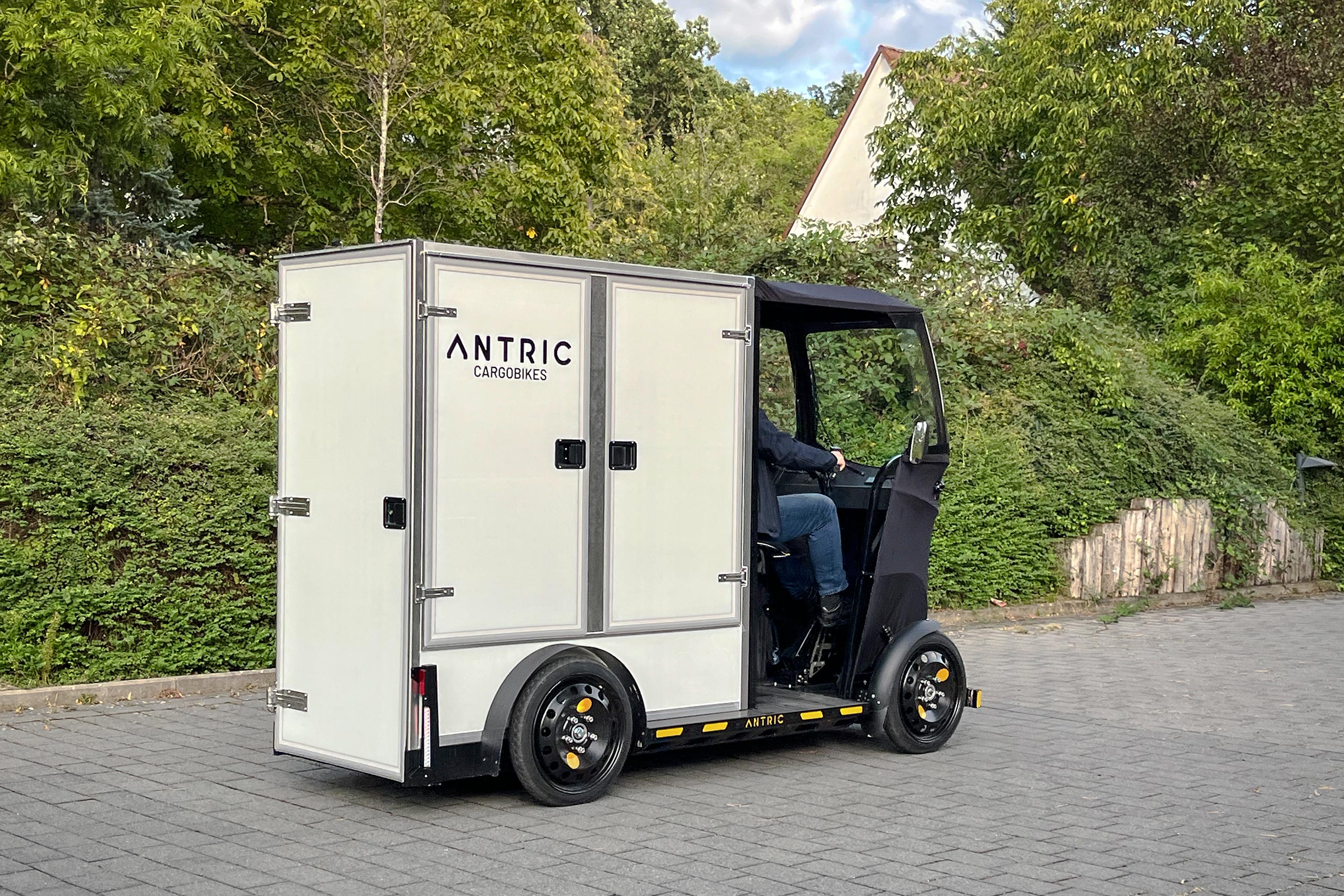 | | |
| --- | --- |
| Bike (Pedelec) | No driver's license required |
| Load Volume | 2,3m3 |
| Payload | Up to 320kg |
| Electric support | 25 km/h |
| Comfort | Full suspension |
| Convenience | Keyless entry |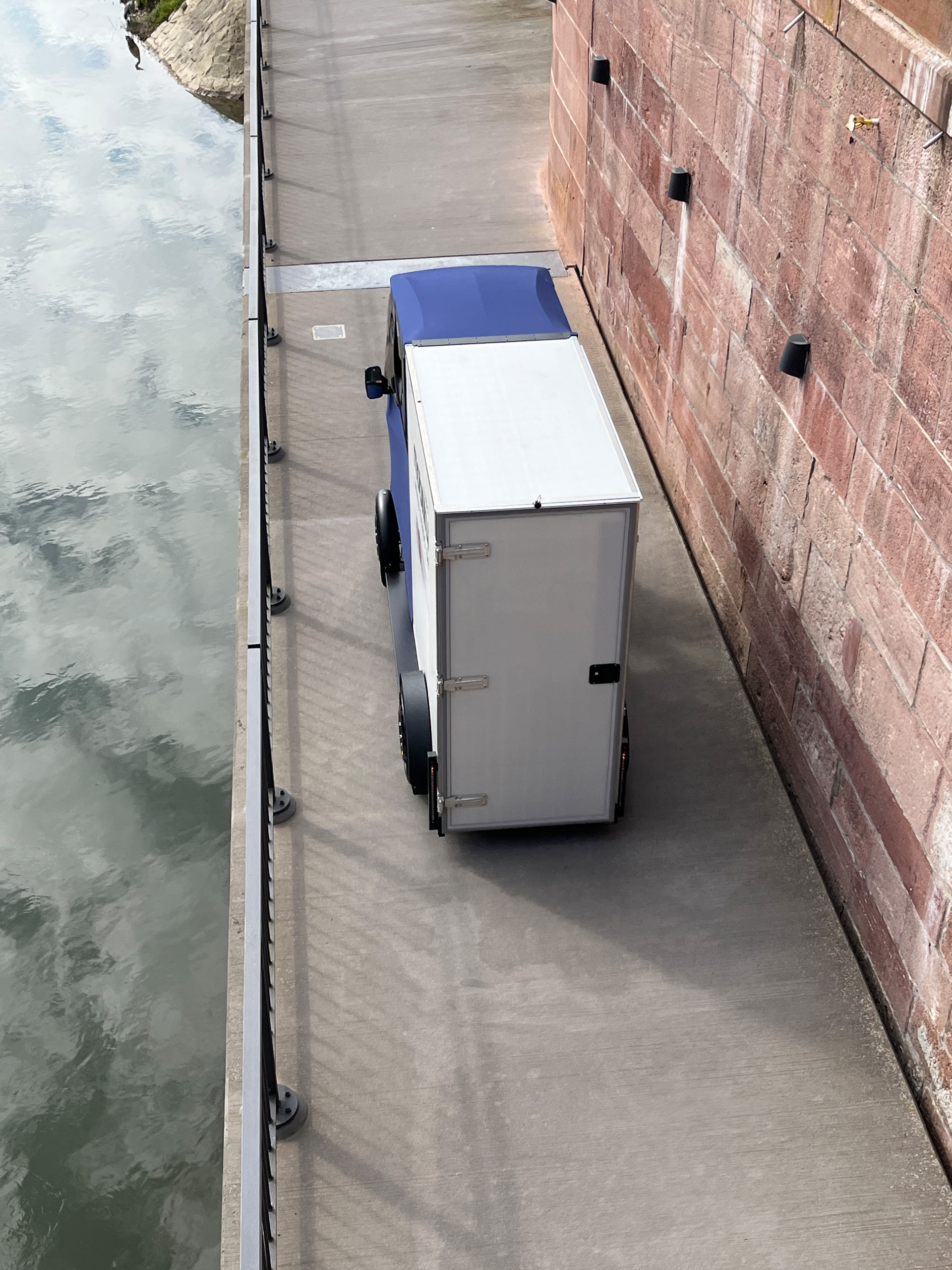 Antric started as a project in the Bochum University of Applied Sciences, where we have been developing vehicles between e-bikes and electric cars since 2015. In the summer of 2020, Antric GmbH was founded with the aim of bringing the first prototype of the Antric One to production maturity.
In 2022 began the production of the robust Antric One cargobike in Bochum and gained a lot of attention. Since 2023, we have been part of the Cenntro Group and, with our cargo bike, are expanding the portfolio to include a pedelec solution. With this step, Cenntro now offers a wide range of electrically powered commercial vehicles and bikes: from the Antric Cargobike and the L7E light commercial vehicle Metro to the N1 models Logistar 100, Logistar 200 and Logistar 260.