Many people dream of urban spaces with green quiet places to meet and spend time with family and friends. However, that experience is often disturbed by vehicle noise and car exhaust fumes. Logistics traffic is one of the main contributors to traffic jams in the city. With the Antric One we deliver the solution for the green cities of tomorrow. CO2 neutral and up to 60% more efficient than a conventional diesel truck, the compact manoeuvrable Antric One delivers your goods right to your customer.
2 million packages per day, diesel driving bans, traffic jams and annoyed
residents – ANTRIC provides the solution for Germany's cities!
CO2 neutral – Up to 60% faster delivery than a conventional truck
All the advantages of a bicycle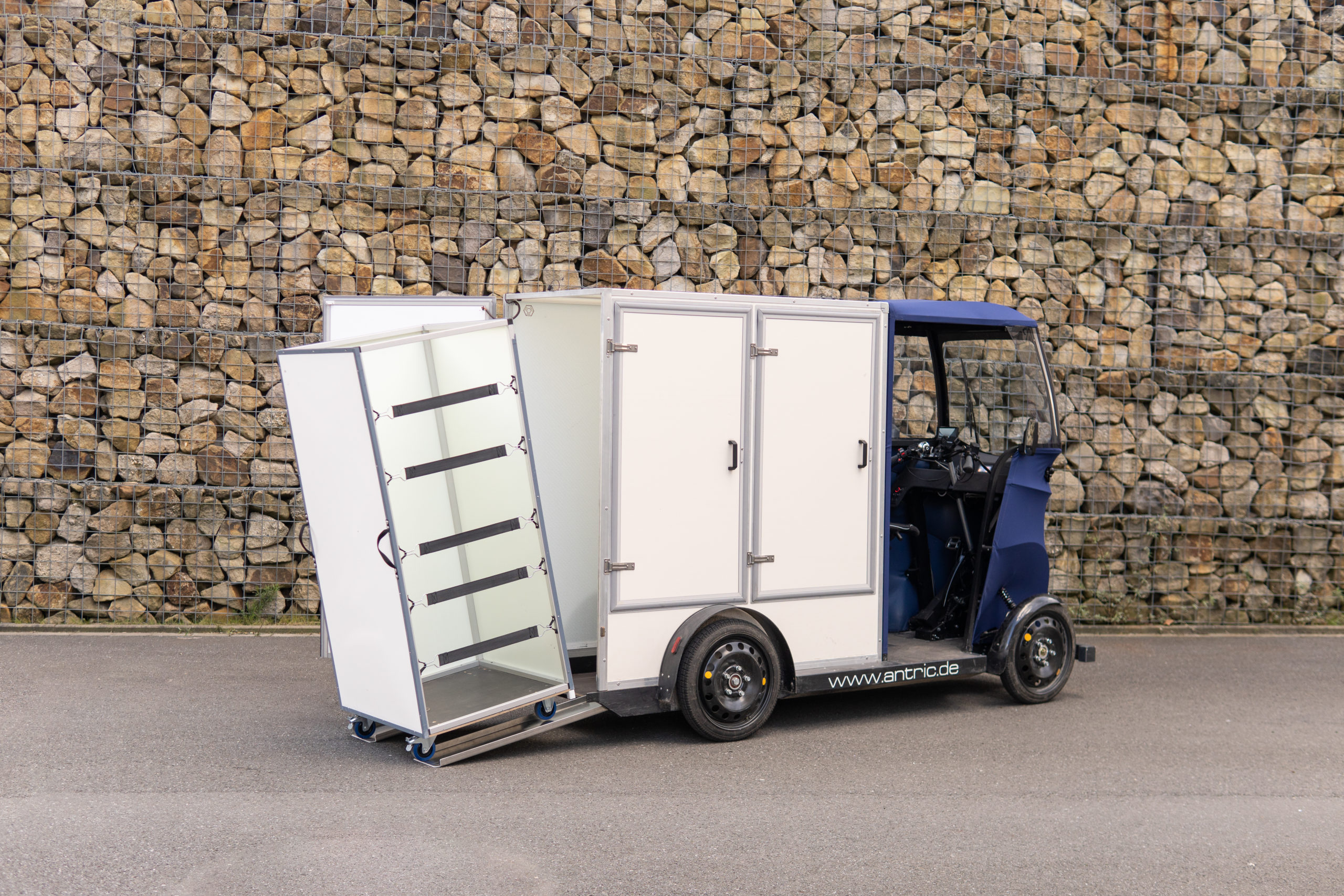 The innovative trolley system in combination with the low loading area enables easy loading and smooth integration into existing logistics processes. Euro pallets can also be transported in the container of the ANTRIC ONE without any problems.
The sturdy design guarantees durability and low-maintenance operation. In addition to the shock absorber, a special highlight is the full-suspension chassis, which not only protects the vehicle but also ensures comfort.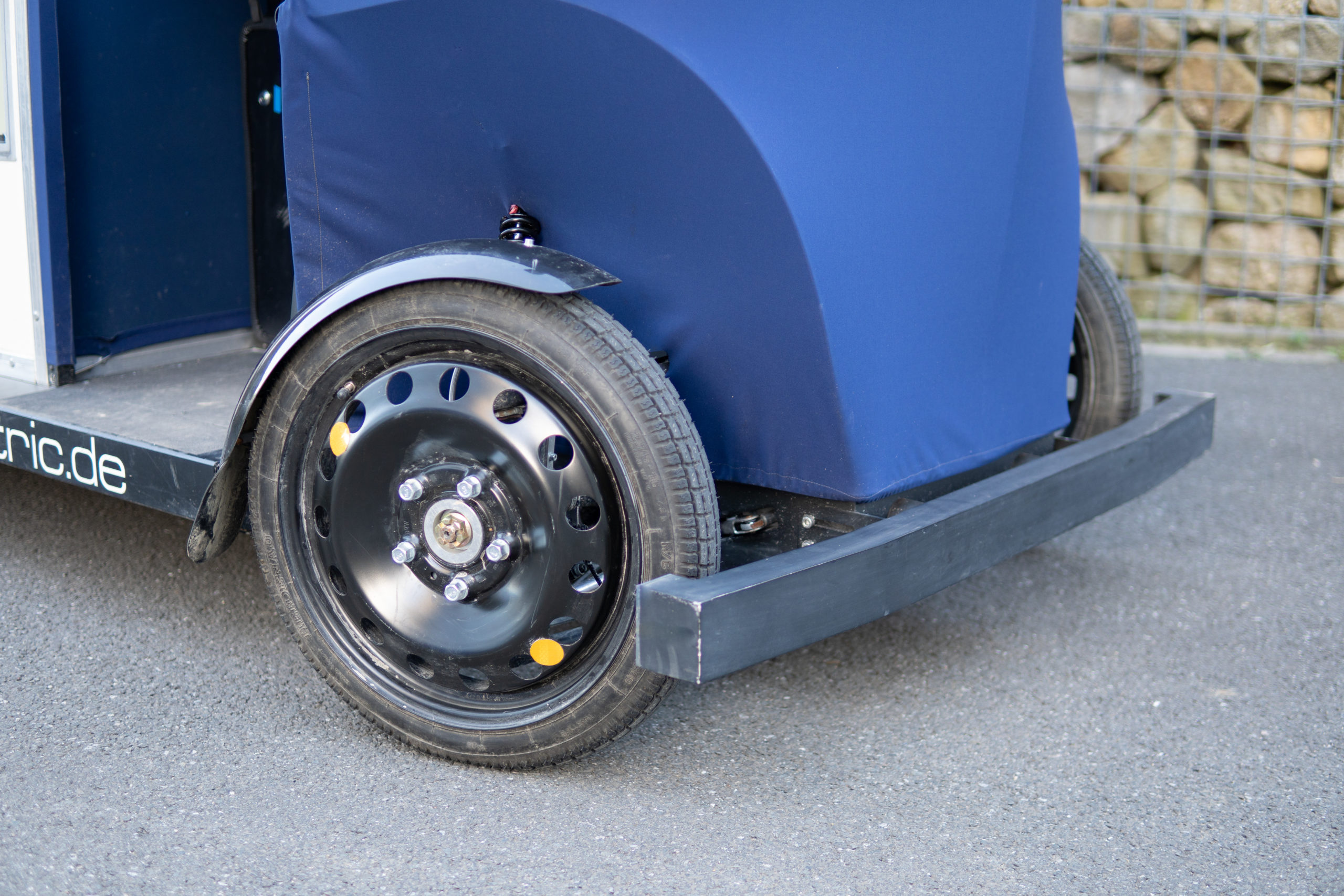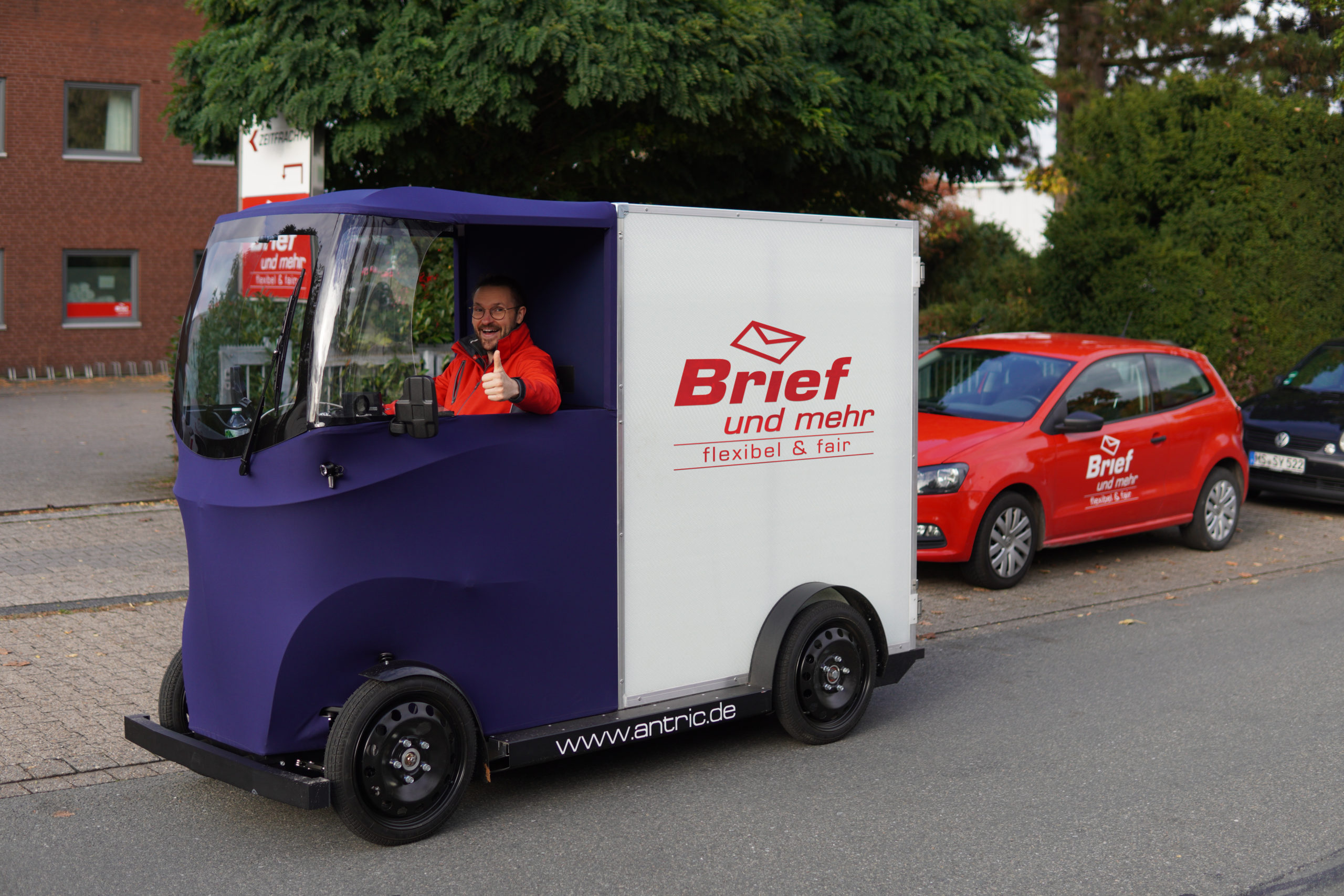 The easy entry, the comfortable seat and the practical keyless entry system make working pleasant and efficient.
Antric started as a project in the Bochum University of Applied Sciences, where we have been developing vehicles between e-bikes and electric cars since 2015 (www.eelo.eu). In the summer of 2020, Antric GmbH was founded with the aim of bringing the first prototype of the Antric One to production maturity.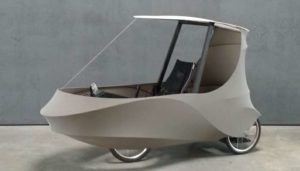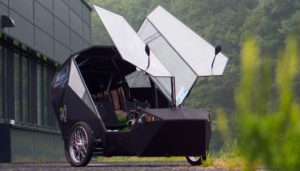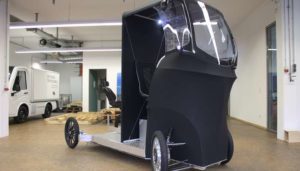 TOGETHER FOR A BETTER TOMORROW
Our ten-person team combines experience from the automotive industry and software development with vehicle development at the University of Bochum. Together with our customers and partners from industry and logistics, we are working to redesign the city logistics of tomorrow. Sustainability in all three dimensions – ecological, economical and social – is particularly important to us. This is reflected in a durable, sturdy and recyclable product, with which you can work efficiently and our fair treatment of partners, customers and within our team.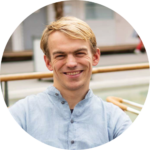 Moritz Heibrock
CTO / Founder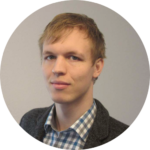 Eric Diederich
CEO / Founder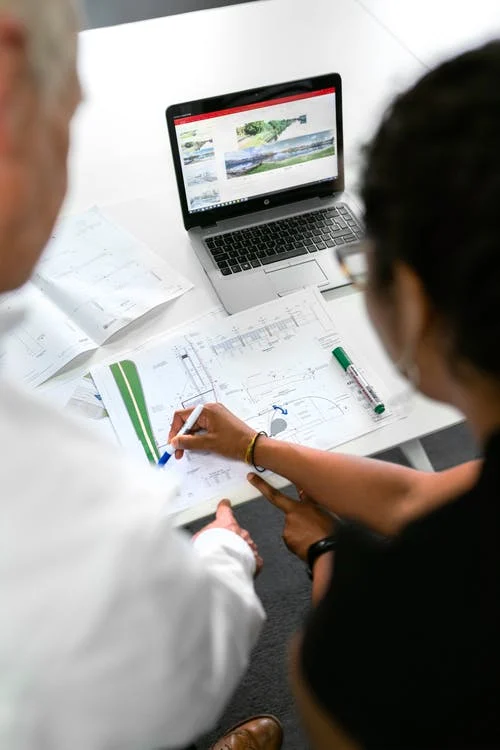 Interested in buying or leasing the Antric One?